blog
Enhancing Security with the Token2 Molto-2 Lock Screen Feature
07-04-2023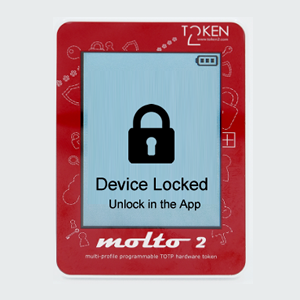 The Token2 Molto-2 is a popular multiprofile hardware token used for two-factor authentication, providing an additional layer of security for various online services and systems. With the latest version of the device, a new feature has been added that allows users to lock the device screen for added security.
The lock screen feature is accessible through the USB configuration app, which is available for download on the Token2 website. Once installed, users can connect their Molto-2 device to their computer via USB and access the configuration settings. From there, they can activate the lock screen or unlock the device. The same can be achieved using the python version of the USB Config tool (molto2.py --lock)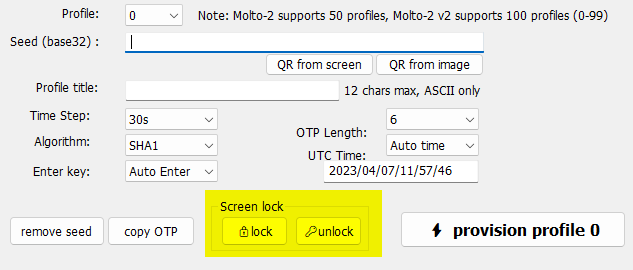 By enabling the lock screen feature, users can prevent unauthorized access to the OTPs generated by their device, which could potentially compromise their security. This is particularly important for individuals who frequently use their Molto-2 device in public spaces, such as cafes or coworking spaces. With the lock screen feature, users can have peace of mind knowing that their device is secure, even if it falls into the wrong hands.
---
Order now
The new version of Molto-2 (v2.1) is already available to be ordered online
---
Subscribe to our mailing list
Want to keep up-to-date with the latest Token2 news, projects and events? Join our mailing list!