Securing Binance account with Token2 FIDO Security keys

Binance is an online exchange where users can trade cryptocurrencies. It supports the most commonly traded cryptocurrencies.
Binance provides a crypto wallet for traders to store their electronic funds. The exchange also has supporting services for users to earn interest or transact using cryptocurrencies.
Two-factor authentication (2FA) is an optional security feature that requires you, the user, to provide two means of identification in order to access your account.
By default, Binance activates the Email Address Verification method as the primary 2FA method(most profile operations are accompanied by sending a verification code to your email).
Binance allows using
Token2 programmable tokens
and
Token2 Security keys
(as an additional method) for two-step verification.
In this guide, we will show how to use Token2 Security keys as an additional method for two-factor authentication. After typing in your password,
just insert your key into a USB port when you're prompted. Note: This feature appears only after two-factor authentication option is On.
Currently, security keys are only supported on select devices and browsers, so you must first set up two-factor authentication for your Binance account
and select Binance/Google Authenticator or Phone Number Verification.
Requirements:
• A Binance account
• Admin access to enable security keys (not required if security keys are already enabled)
• Modern browser supporting security keys
• A Token2 FIDO security key
Enable the security key in your Binance account
1. Log into your Binance account and click 'Profile' then 'Security'.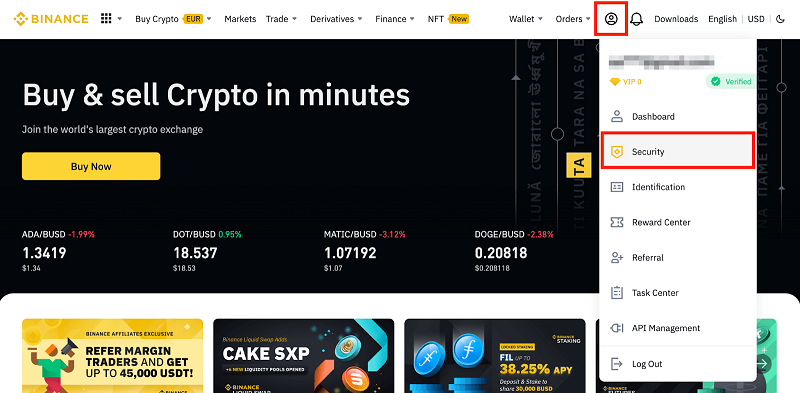 2. Click 'Enable' next to 'Security Key'.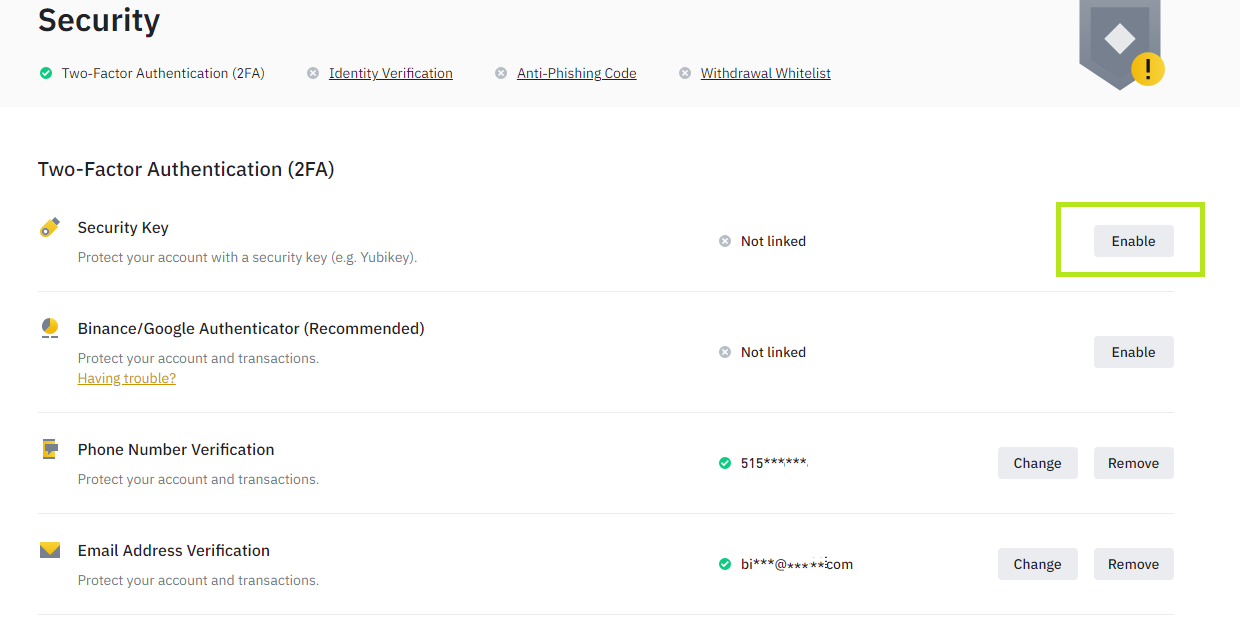 3. Click 'Continue' in the Safety Tip window.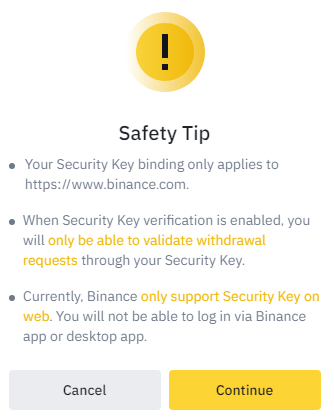 4. You will be redirected to another page with an activating wizard.Insert the security key and click 'Activate Yubikey' to start the activation process.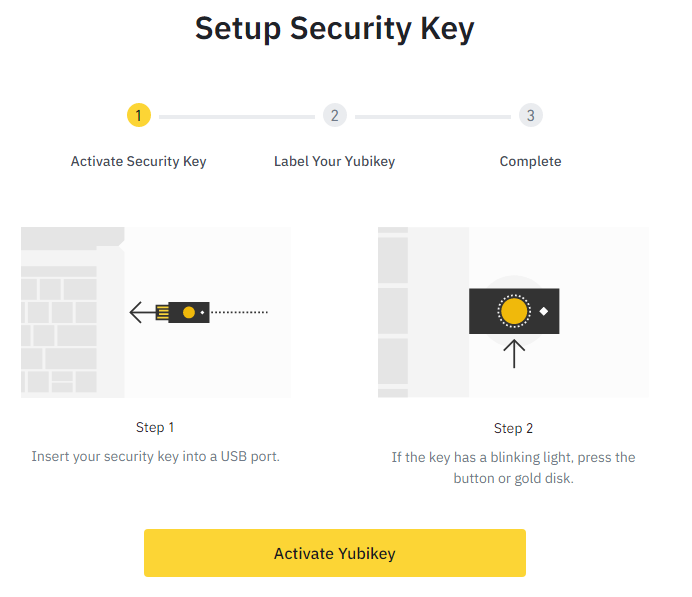 5.Binance will start to identify the inserted security key. If you have set up a PIN code on it you will be prompted to type it.
After click 'Allow' to allow Binance to interact with your security key.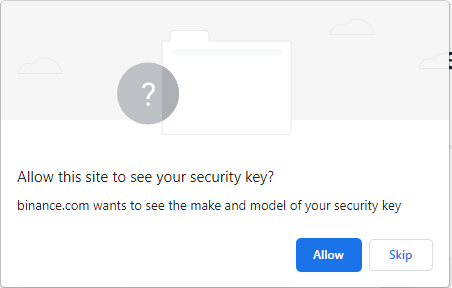 At this step, you will be prompted to press the button on security key to complete registration.
Note: Security keys differ in the exact instructions to activate them. Your key may require a tap or button press to activate registration.
6. Create a security key label (no spaces) to identify your key.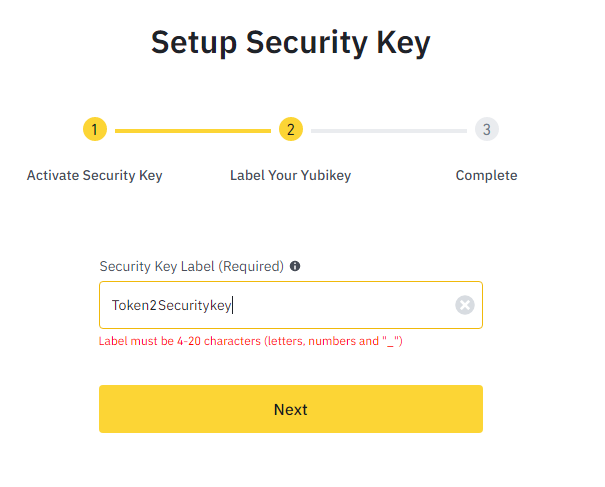 7. To complete the registration process, you need to type in verification codes. There will be 2 verification codes:
•Phone Number Verification Code
. This OTP code will be sent to your Phone Number (Instead this verification method, it could also be Authenticator app Verification).
•Email Verification Code
. This OTP code will be sent to your registration email address.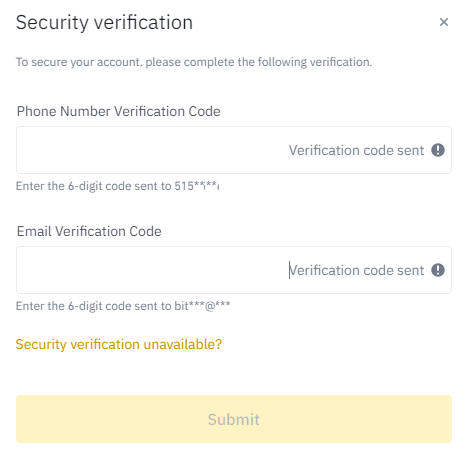 8. After entering verification codes, you successfully enabled Token2 Security Key to protect your Binance account.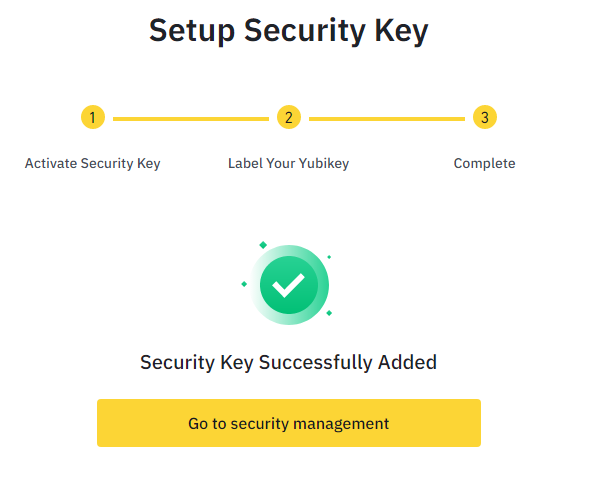 Subscribe to our mailing list
Want to keep up-to-date with the latest Token2 news, projects and events? Join our mailing list!